28 April, 2022
Our Favourite Film and TV Siblings
Celebrate National Brothers and Sisters Day with this round-up of our favourite Warner Bros. sibling relationships!
In honour of National Brothers and Sisters Day, we've pulled together a list of some of our favourite siblings across our Warner Bros. TV and Film catalogue.
We've got it all! From the strongest sisterly bond of Serena and Venus Williams in King Richard, to the dramatic and volatile relationship of Lexi and Cassie Howard in Euphoria, we love that siblings come in all shapes and sizes, so we've also included some amazing relationships that we feel earn the sibling status, from The Blind Side to The Hangover, we know you'll feel the love too!  
A bit of pot-luck (pardon the pun) brought these two characters together and solidified them as one of the most entertaining "sibling" duos in film. While Kenny and Casey Miller's sibling bond didn't manifest itself initially, by the end of their turbulent journey together the two taught each other about what it truly means to be part of a family and we love them both for it!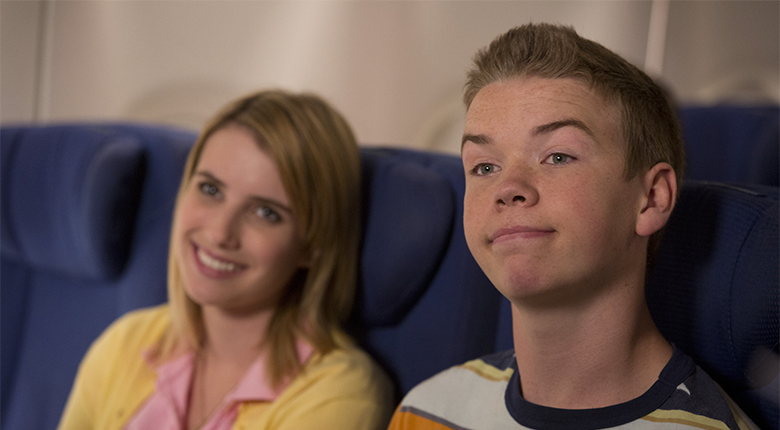 Red hair and hand-me-down robes? Must be The Weasleys. While Ron will always be our main man, a lot can be said for the relationships between him and his brothers Fred, George, Bill, Charlie, Percy and of course his younger sister Ginny. If you're looking for a family that sticks together through thick and thin but also enjoys a practical joke or two, look no further than these magical siblings.
Venus & Serena Williams (King Richard)
The best part about the relationship between these King Richard siblings is the fact that it's all true! Defying the odds in their personal lives and careers, Serena and Venus Williams are the definition of sisters also being best friends. We can all admire the unbelievable journey they experienced together, and we hope to be even a fraction as talented as these two.
Monica & Ross Geller (Friends)
Did someone say sibling rivalry? While we love the eccentricity and passion of Ross and Monica Geller, we can't help but notice they're a
liiiittle
competitive. This always leads to entertaining scenes, and who can forget the HOURS spent on the park floor during Thanksgiving when neither would forfeit the victory
These three are potentially the most wholesome trio of siblings on our list. Michael didn't have the easiest life, but along came a fresh start when he met his new family and gained some incredible siblings in SJ and Collins. We love the instant brotherly bond between Michael and SJ, and Collins' slow-burn friendship with Michael was beautiful to see. Once again, the most amazing part of this story is the truth behind it, with it being based on Michael Oher's real-life experiences. We're definitely not blind to the love demonstrated between these three.
Lexi & Cassie Howard (Euphoria)
From wholesome trio to dynamic duo. Lexi and Cassie Howard highlight the ups and downs between sisters like no other. In an interesting dynamic, younger sister Lexi takes on the mature role while Cassie exhibits more…interesting behaviour. Nevertheless, these sisters have each other's backs and can always trust the other to be honest. We can't wait to see more of their relationship in Season 3, bring on the drama!
Doug, Alan, Phil & Stu (The Hangover)
The Hangover boys share an extraordinary bond, and these best friends act more like a band of brothers. Even though they may lose one another from time to time (sorry Doug), they'll stop at nothing to save each other and have a good time! Within their group, we have Doug and Alan, step-brothers who accept each other unconditionally, but this attitude extends to all of the friends, and their brotherhood is one that many of us aspire to have (without the hangovers please).
And of course, we finish with the epitome of sibling-ship with the Salvatore brothers. Stefan and Damon's relationship expanded decades of teenage drama and supernatural danger, and while it wasn't all smooth-sailing, we can safely say that these brothers would sacrifice everything for one another. They shared love-interests, loss and of course their vampirish good-looks, but their shared love for one another is what we adore most about these two brothers.