13 May, 2022
Are you a True Horror Fan?
Take this quiz to find out!
How well do you really know the horror genre? 
Consider yourself an expert on all things horror? Would Stephen King be your specialist subject on Mastermind? See how you do with these 10 questions, aimed at testing your horror knowledge to the max. From characters, actors, release dates, and more, see if you can prove that you are the ultimate and most knowledgeable horror fan. So grab a pen, focus your mind, and get your scare on. Check out the answers at the bottom of the page, and make sure you don't cheat! 
If you love all things horror, check out our amazing catalogue! Enjoy the classics from The Shining, The Exorcist and Friday the 13th to our terrifying horror franchises, including The Conjuring Universe, Final Destination, and A Nightmare on Elm Street! If Stephen King is what you love, watch It, It Chapter Two and Doctor Sleep! And we couldn't forget our spooky TV shows either - we've got it all with Castle Rock, The Outsider and Nightmares & Dreamscapes, where you'll definitely be hiding behind your pillow!
 
Questions
1. Which of these films is NOT written by Stephen King?
a) It
b) Salem's Lot
c) The Conjuring
d) The Shining
2. How many films are there in the entire 'The Conjuring' Universe?

3. In what year was The Exorcist released?

4. Can you name these famous horror characters?
5. Who played Ed Warren in The Conjuring?

6. Finish this quote from The Shining: "Here's ----"

7. Who directed Malignant?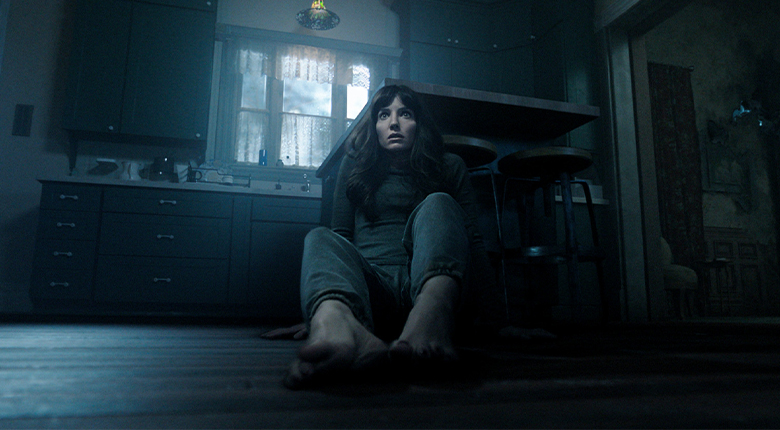 8. Which of these supernatural creatures is NOT featured in The Vampire Diaries?
a) Werewolf
b) Siren
c) Witch
d) Banshee
 
9. True or False? In A Nightmare on Elm Street, antagonist Freddy Krueger only appears in the film for 20 minutes.

10. The character Danny Torrance appeared as a young boy in The Shining, but which horror film set 40 years later continued his story?

Answers:
1. c) The Conjuring
2. 8, The Conjuring (2013), The Conjuring 2 (2016), The Conjuring: The Devil Made Me Do It (2021), Annabelle (2014), Annabelle: Creation (2017), Annabelle Comes Home (2019), The Nun (2018), The Curse Of La Llorona (2019)
3. 1973
4. a) Freddy Krueger, b) Jason Voorhees, c) Pennywise, d) Annabelle, e) Valak 
5. Patrick Wilson
6. Johnny!
7. James Wan
8. d) Banshee
9. False, he only appeared for 7 minutes
10. Doctor Sleep 

How well did you do? Let us know on Twitter, Facebook, Instagram or TikTok! @warnerbrosuk