15 November, 2021
King Richard UK Premiere in London
To celebrate the release of King Richard, the stars of the film will be attending a UK Premiere!
On Wednesday 17
th
November a special red carpet event will take place at the Curzon Mayfair in London, ahead of King Richard's release in the UK and Ireland on Friday 19
th
November. 
Keep an eye on our @WarnerBrosUK social channels for unprecedented behind the scenes coverage throughout the day!
We're delighted to welcome a limited number of fans to watch red carpet arrivals. To secure a place within a red carpet pen you will need a wristband. We will have staff at the Curzon Mayfair from 11 am on the day of the event, and they will have wristbands to give out on a first come first serve basis.  
IMPORTANT INFORMATION ABOUT THE CROWD PEN
The health, safety and well-being of everyone invited to the event is of utmost importance. We will therefore require all participants to abide by the following rules:
• Masks are to be worn at all times
• A reduced capacity will be in force to assist with maintaining a degree of social distancing
• Hand sanitiser should be used whenever possible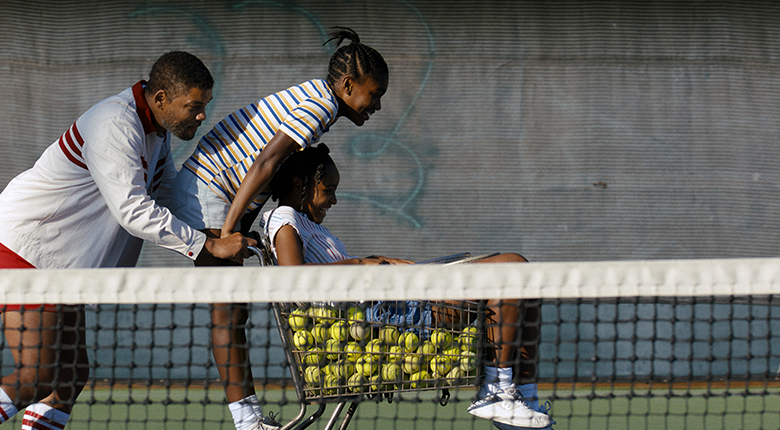 ABOUT KING RICHARD
Based on the true story that will inspire the world, Warner Bros. Pictures' King Richard follows the journey of Richard Williams, an undeterred father instrumental in raising two of the most extraordinarily gifted athletes of all time, who will end up changing the sport of tennis forever.  Two-time Oscar nominee Will Smith stars as Richard, under the direction of Reinaldo Marcus Green.
Driven by a clear vision of their future and using unconventional methods, Richard has a plan that will take Venus and Serena Williams from the streets of Compton, California to the global stage as legendary icons.  The profoundly moving film shows the power of family, perseverance and unwavering belief as a means to achieve the impossible and impact the world.  
See it cinemas Friday 19
th
November,
book tickets now
.