8 December, 2020
How to Celebrate New Year in Style
The countdown to 2021 is on
New Year's Eve celebrations might look a little different this year, but we've got some tips and tricks to make sure you still celebrate - Gatsby Style.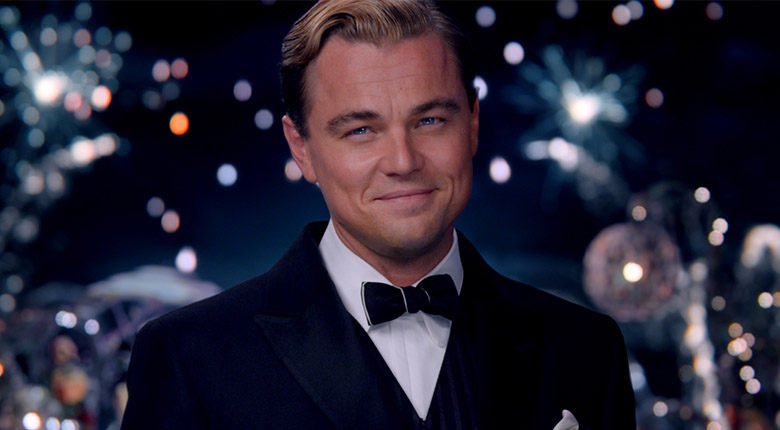 Gone are the options of choosing who, when and where to countdown to midnight; in 2020 it's about staying home to celebrate a new year. And we're all looking forward to a fresh start in 2021, right?   
So despite the fact we're staying in, we're counting down the days to end of year celebrations. Keep reading for how you can have the best New Year from home!  
Your 2020 New Year's Eve Itinerary
Pick a film and watch along with us
We've hand-picked three of the most glamorous films out there, perfectly fitting for a celebratory new year at home. Want some clues as to what they'll be? Well the first is directed by Garry Marshall and stars an ensemble cast, including Halle Berry, Jessica Biel and Jon Bon Jovi. The second is one of the most iconic films of all time, set during WW II. The third is based on Scott F. Fitzgerald's classic book. Guessed them? It's
New Year's Eve
,
Casablanca
and
The Great Gatsby
of course! Decide which one you're watching and get ready to plan your evening.
How Will You Celebrate?
Some of us will be used to ringing in the New Year at home, while others not so much. Either way, leave it to us to make sure you don't miss out on making it a night to remember, as we've thought up the important 'rules' of how to party NYE at home. Taking inspiration from the likes of
The Great Gatsby
and
Casablanca
, we'll share tips on how to dress the part, set the scene with music and style your home with decorations. Keep an eye out on
our Instagram
on 29
th
December for all the details.  
Make Your Mocktails
For the night itself, we've taken inspiration from the most stylish party to ever grace the big screen:
The Great Gatsby
. Choose from the Old Sport, Daisy Dewdrop, the Carraway Dream and Baker's Breeze. Pick your favourite and get all the ingredients ready for the main event! Head to our Instagram page for more details, but for now get a taster with the Old Sport.
​
Watch Along With Us
Now you've nicely built up to the big night, chosen your stylish ensemble (or your pyjamas, we won't judge), poured your mocktail and perfected the ambience, it's now down to the evening's entertainment… press play on your film of choice! To add to the New Year's fun, follow along with a bingo card and see how many you can spot! Head to our Instagram on New Year's Eve, where they'll be saved on our Story highlights, ready for you to screenshot.
All that's left is for us to wish you a Happy New Year and a brilliant 2021!