10 February, 2020
Award-Winning Entertainment: TV for 2020
The big screen isn't the only place you can find award-winning entertainment, so we're going to shine a light on some of our top TV shows that have many accolades to their name.
It's fair to say TV has never been better than it is right now. With budgets and stars rivalling the size of blockbuster movies, the silver screen is delivering quality programming again and again.
We're celebrating critically acclaimed TV series past and present, so take a look and decide what you're going to get stuck into next…
 

Succession (2019 - )
A new series to highlight, Succession picked up two Golden Globes for Best Drama Series and Actor in a Drama Series (Brian Cox), plus Emmys for Outstanding Writing for a Drama Series and Main Title Theme Music.
What to expect:
Succession tracks the lives of the Roy family as they contemplate their future once their aging father (Brian Cox) begins to step back from the media and entertainment conglomerate they control.
Watchmen (2019 - ) 
Regina King, Yahya Abdul-Mateen II (Aquaman) and Jeremy Irons (Justice League) star in this new series from Lost writer Damon Lindelof. The stunt team was nominated for a SAG award this year, for their impressive work on the series.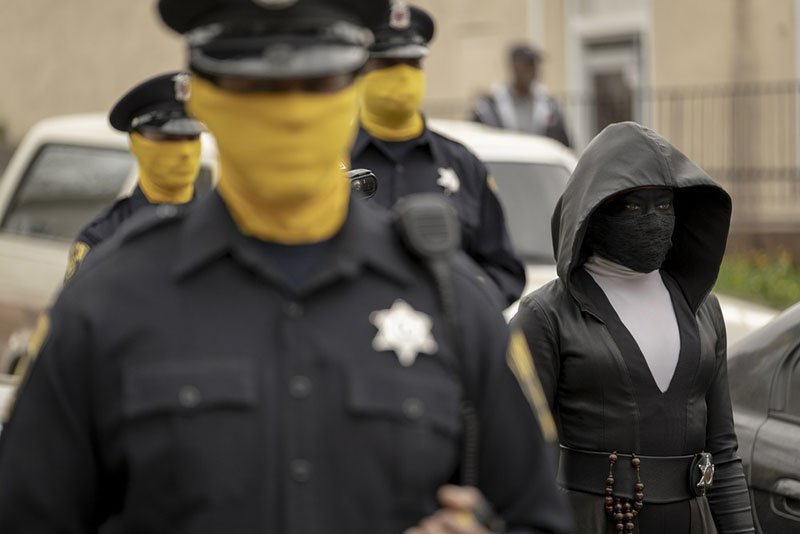 What to expect:
Set in an alternate history where masked vigilantes are treated as outlaws, Watchmen embraces the nostalgia of the original ground-breaking graphic novel of the same name while attempting to break new ground of its own.
Big Little Lies (2018 – 2019)
This star-studded series has four Golden Globes to its name and its critically acclaimed two seasons have made it the talk of the town. Despite the at times complex relationships in the show, the stars of Big Little Lies get along famously – even attending Zoe Kravitz' 2019 wedding in Paris. 

What to expect:
Based on Liane Moriarty's bestselling book, and featuring Reese Witherspoon, Nicole Kidman, and Shailene Woodley, this darkly comedic series tells the tale of three mothers whose seemingly perfect lives unravel to the point of murder.
Castle Rock (2018 - )
If you're looking for something a bit different and with a touch of horror, then look no further. Starring Bill karsgård, Sissy Spacek and Lizzy Caplan, this much anticipated series arrived in 2018 and picked up a Primetime Emmy nomination. 
What to expect:
Exploring the themes and worlds uniting the entire Stephen King multiverse, while brushing up against some of his most iconic and beloved stories, the second season reveals a feud between warring clans that comes to a boil when budding psychopath Annie Wilkes – Stephen King's nurse from hell – gets waylaid in Castle Rock.

The Kominsky Method (2018 - )
From award-winning creator Chuck Lorre, who's brought us the likes of Two and a Half Men and The Big Bang Theory, The Kominsky Method picked up two Golden Globes in 2019 for Best Series and Best Performance for Michael Douglas. 
What to expect:
Michael Douglas plays Sandy Kominsky, an actor who years ago had a brief fling with success and is now a revered Hollywood acting coach. Alan Arkin plays his long-suffering agent and friend, Norman.
Game of Thrones (2011-2019)
Picking up dozens of awards during its eight seasons, including a Best Supporting Actor Golden Globe win for Peter Dinklage, GOT has been the biggest TV show of all-time. It came to an end last year, which makes now the perfect time to re-watch or discover for the first time, ahead of the prequel coming in 2022.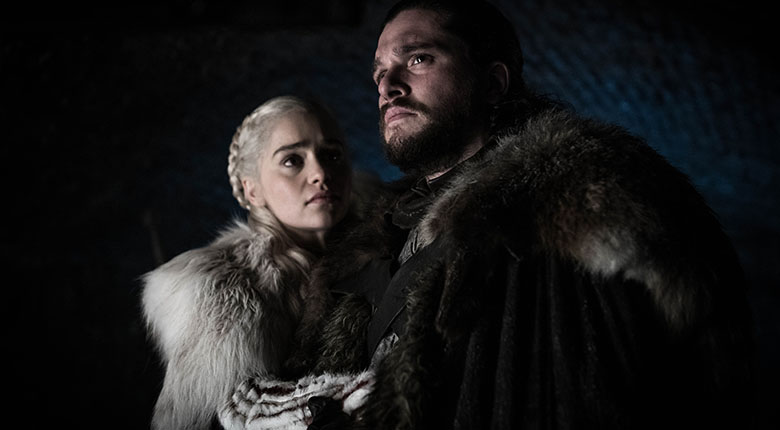 What to expect:
Summers span decades. Winters can last a lifetime. And the struggle for the Iron Throne begins. Based on the bestselling book series by George R.R Martin and created by Daid Benioff and D.B. Weiss.

The Flash (2014 - )
Nominated for a Prime Time Emmy for Outstanding Visual Effects, The Flash is part of the DC Universe. You have six seasons to get stuck into, enjoy! 

What to expect:
After being struck by lightning, CSI investigator Barry Allen awakens to discover he has been granted the gift of super speed. Teaming up with S.T.A.R. Labs, Barry takes on the persona of The Flash, the Fastest Man Alive, to protect his city.

Veep (2012-2019)
Saying multi-award-winning doesn't seem enough, but there's simply too many to mention. Julia Louis-Dreyfus has been applauded time and time again for her role as the Vice President of America, in the series created by comedy genius Armando Iannucci. You have seven glorious seasons to get into, so enjoy.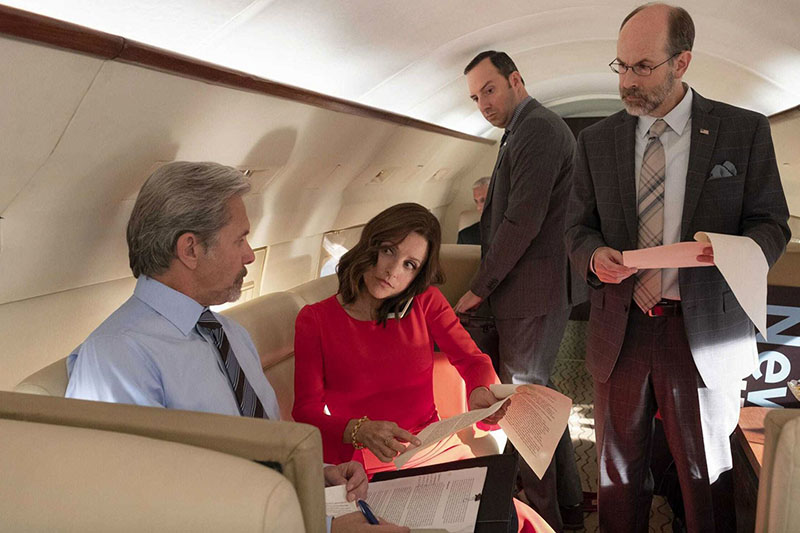 What to expect:
Julia Louis-Dreyfus is Vice President of the United States Selina Meyer, who finds the job is nothing like she expected, but everything her incompetent staff warned her about.
Supernatural (2005 - )
Nominated for 3 Primetime Emmys, this critically acclaimed TV show has been going for an impressive 15 seasons. Jared Padalecki and Jensen Ackcles star as the Winchester brothers, who have followed in their father's footsteps as hunters, fighting evil supernatural beings in various forms. 
What to expect:
The epic journey of the Winchesters comes to a close as SUPERNATURAL enters its final season. Sam and Dean have battled everything supernatural. But in last season's final struggle, they faced off against God Himself, refusing to kill one of their own, and bringing about God's decision to end this reality once and for all… 
Friends (1994 - 2004)
One of the biggest TV shows of all time, which still gets new generations of viewers despite its final season airing over 15 years ago. It's won and been nominated for countless awards, including a Golden Globe win for Jennifer Aniston. Alongside Aniston, the unbeatable ensemble cast included Courtney Cox, Lisa Kudrow, Matt LeBlanc, Matthew Perry and David Schwimmer. And of course, we couldn't not mention the dozens of incredible cameos…

What to expect:
Ten seasons that follow the personal and professional lives of six twenty to thirty-something-year-old friends living in Manhattan, through the ups and downs, and everything in between. 
  
And that concludes our round-up of awarding-winning TV series, which we hope has inspired you to view something new, or even revisit a classic. Whatever you go for, we hope you enjoy it!