11 December, 2019
Guess who's back in Mortal Kombat 11?
Looking for even more "karnage"? The DLC Kombat pack for Mortal Kombat 11 has plenty in store. Here are some of the fighters available right now!
Shang Tsung
The original MK boss is back for some soul stealing and ass kicking. The shapeshifting warlock absorbs the souls of his conquests to retain his power and youth and assumes their forms to unleash hell. That's one serious case of identity theft! Shang Tsung is voiced by Cary-Hiroyuki Tagawa, who played the character way back in the
1995 film adaptation
. Your soul is his!
Nightwolf
Ancestors give me strength - Nightwolf is back in the game! The Native American shaman and historian made his debut back in the
original trilogy
, namely in Mortal Kombat 3. As always, he brings his arsenal of mystical weapons, including the tomahawk and bow and arrows. Lemme hear an awoo! 
Terminator T-800
Well, he did tell us he'd be back! The Terminator (or "Cyberdyne Systems Series T-800" as his mum would call him) is a literal killing machine, sporting the likeness of Arnie himself. But with that red robot eye and metallic skull, the real question is this… who wore it better - Terminator or Kano? No doubt they'll settle their differences in the arena. Hasta la vista, baby!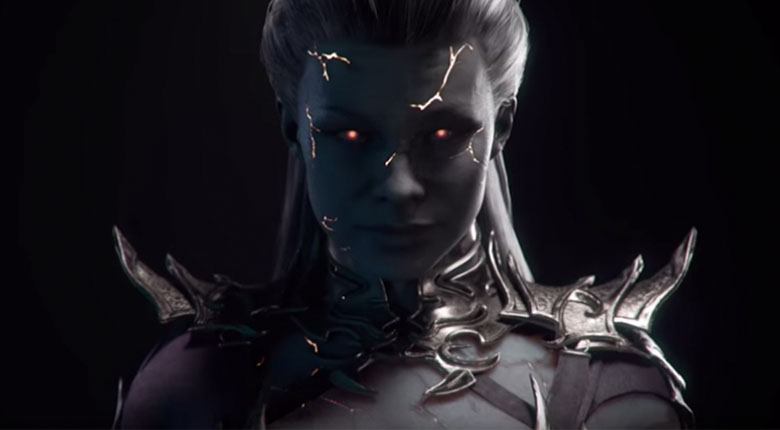 Sindel
Yas Queen! The Edenian monarch levitates back into the series, complete with that killer hair and banshee scream. Remind us not to invite her on karaoke night! Thanks to multiple timeline shifts, not to mention dying a few times in the process, Sindel's characteristics and alignment have been altered somewhat over the years. 
That's it for the Kombat Pack line-up so far. But don't forget, the pack also includes new skin and gear sets, plus we've got two new characters to come! Get ready for Joker, who's available on early access from the 28th of January next year, and Kombat Pack owners will also have early access to Spawn on the 17th of March 2020.