25 July, 2019
What to expect from The Sun Is Also A Star
"The Sun Is Also A Star" depicts a modern-day romance that showcases how love can arise even in the most chaotic of circumstances
College-bound romantic Daniel Bae and Jamaica-born pragmatist Natasha Kingsley meet—and fall for each other—over one magical day amidst the fervor and flurry of New York City. Sparks immediately fly between these two strangers, who might never have met had fate not given them a little push. But will fate be enough to take these teens from star-crossed to lucky in love?
With just hours left on the clock in what looks to be her last day in the U.S., Natasha is fighting against her family's deportation as fiercely as she's fighting her budding feelings for Daniel, who is working just as hard to convince her they are destined to be together. The film explores whether our lives are determined by fate or the random events of the universe. The film stars Yara Shahidi ("Black-ish") as Natasha and Charles Melton ("Riverdale") as Daniel, along with John Leguizamo ("John Wick: Chapter 2"). Directed by Ry Russo-Young ("Before I Fall"), the film is based on the acclaimed bestseller by Everything, Everything author Nicola Yoon. The Sun Is Also a Star was #1 on the New York Times bestseller list and has received multiple accolades, including: 2016 National Book Award Finalist; Amazon's Best Book of 2016 in YA; Amazon's Top 20 Children's Books of 2016 in YA; the New York Times Notable Children's Books of 2016; and Entertainment Weekly's 10 Best Books of 2016. Russo-Young directed from a screenplay by Tracy Oliver ("Girls Trip").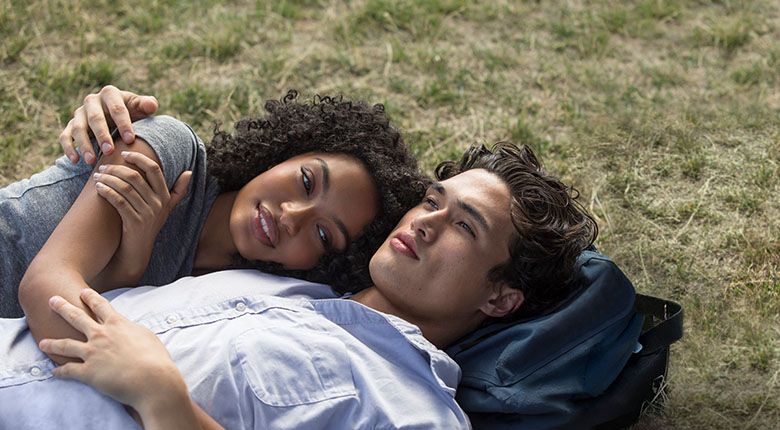 Star Charles Melton describes the film as filled with moments that take his breath away, citing how some scenes left himself and others "hugging after every take". This emotional sentiment is shared by co-star Yara Shahidi, whose personal life helped "produce many connections to the material". In the film, Natasha and her family move to the States when she is eight, the same age that Yara's father emigrated there. Such experience allowed her to be "as invested as possible", delivering a genuine performance that draws from her own reality.
To discover more of "The Sun Is Also A Star" here