11 February, 2019
Let's Talk About Love: Our Favourite Movie Quotes
Love is a hot topic in the movies, from the joys and the sorrows, to the seriousness and hilarity.
Whether it's a rom-com or a serious drama, all manner of relationships have been portrayed on the big screen.There's been plenty of heartbreak along the way, and sometimes there isn't a happy ever after, but the movies show us that as in real life, we can learn so much about relationships, no matter how great or small.
We've delved into the archives to find our favourite quotes about love, from great classics to new favourites. Tell us your most memorable by commenting below.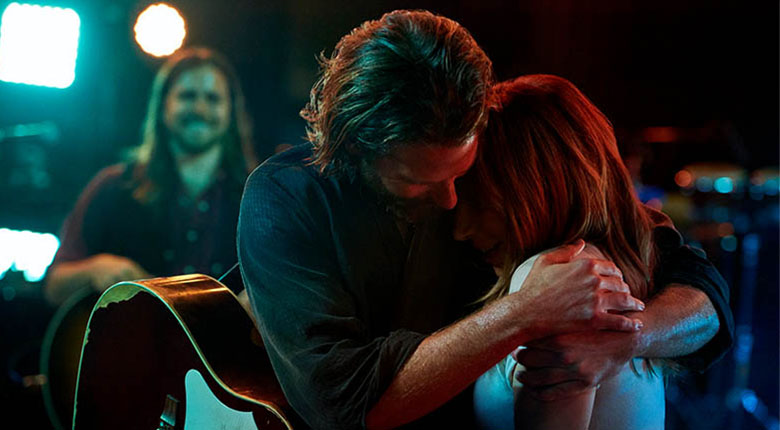 "I just wanted to take another look at you." – Bradley Cooper as Jackson Maine, A Star is Born (2018)
"I'm willing to sacrifice everything just to live one perfect day." - Amandla Stenberg as Maddy, 
Everything Everything
 (2017)
"I came to say that for some inexplicable reason that defies common sense and human understanding, that I have, of late, experienced some small... quite small but discernible, inner stirrings regarding your smile." - Colin Firth as Stanley, 
Magic in the Moonlight
 (2014)
"It seems right now that all I've ever done in my life is making my way here to you." - Clint Eastwood as Robert Kincaid, 
The Bridges of Madison Country
 (1995)
"Take off your shirt... Seriously? It's like you're photoshopped." - Emma Stone as Hannah, 
Crazy, Stupid, Love
 (2011)
"Of all the gin joints, in all the towns, in all the world, she had to walk into mine" - Humphrey Bogart as Rick Blaine, 
Casablanca
 (1942)
"You can never replace anyone because everyone is made up of such beautiful specific details." - Julie Delpy as Celine, Before Sunset (2004)
"Well, I'm certainly glad to see you again." - Carey Mulligan as Daisy Buchanan, 
The Great Gatsby
 (2012)
"When you love someone, you love all of them... you gotta love everything about them, not just the good things but the bad things too. The things that you find lovable and the things you don't." - Shirley MacLaine as Estelle, 
Valentine's Day
  (2010)
"The odd thing about this form of communication is that you're more likely to talk about nothing than something. But I just want to say that all this nothing has meant more to me than so many somethings." - Meg Ryan as Kathleen Kelly, 
You've Got Mail
 (1998)
"Love is not rational. You fall in love, you lose control." - Paul Schneider as Steve, 
Café Society
 (2016)
"So, this is it. You are scored on my heart, Clark. You have been the first day you walked in with your sweet smile and your ridiculous clothes and your bad jokes and your complete inability to ever hide a single thing you felt." - Sam Clafin as William Traynor, 
Me Before You
 (2016)
"I'm so obsessed with the idea of being in love that I just, it's like, I completely lose myself. Like, I forget what I want and I just disappear. I'm like the horse in 'The Neverending Story." - Dakota Johnson as Alice, 
How To Be Single
  (2016)
"I was a bride. My dreams were taken from me. But now - now I've stolen them from someone else. I love you, Victor, but you are not mine." - Helena Bonham Carter as Corpse Bride, 
Corpse Bride
 (2005)
"Isn't everything we do in life a way to be loved a little more?"- Julie Delpy as Celine, 
Before Sunrise
 (1995)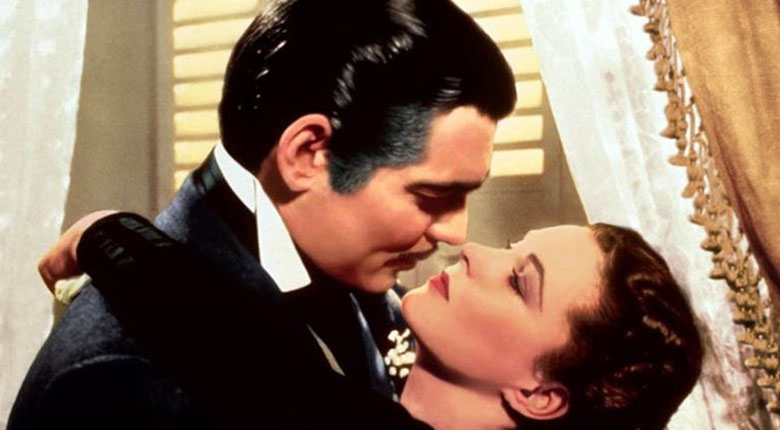 "No, I don't think I will kiss you, although you need kissing, badly. That's what's wrong with you. You should be kissed and often, and by someone who knows how." - Clark Gable as Rhett Butler, 
Gone with the wind
 (1939)
"One man I can never meet. Him, I would like to give my whole heart to." – Sandra Bullock as Kate Forster, 
The Lake House
 (2006)
"You should be kissed, every day, every hour, every minute." – Zac Efron as Logan Thibault, 
The Lucky One
 (2012)