Warner Bros. Creative Talent consist of scholars who receive funded scholarships, apprentices at Warner Bros. Studios Leavesden, Warner Bros. Television Productions and Warner Bros. De Lane Lea, as well as trainee placement positions on our productions.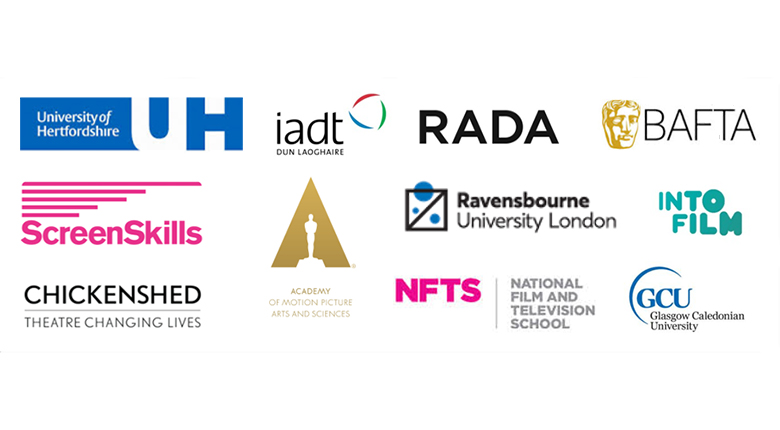 Scholarships
Warner Bros. Creative Talent (WBCT) provides higher education scholarships at some of the most respected institutions in the UK and Ireland. These scholarships provide students with financial assistance as well as invaluable industry insight, through mentoring opportunities, access to masterclasses, screenings and a paid production placement.
BAFTA
The British Academy of Film and Television Arts (BAFTA) is a world-leading independent arts charity. In addition to its Awards ceremonies, BAFTA has a year-round, international programme of learning events and initiatives that offers unique access to some of the world's most inspiring talent through workshops, masterclasses, scholarships, lectures and mentoring schemes in the UK, USA and Asia.
Prince William Scholarships in Film, TV and Games are jointly supported by Warner Bros. and BAFTA. Each scholar receives a short-paid placement within the WB group, a WB mentor, a BAFTA mentor, invitations to AMPAS screenings, premieres and the Warner Bros. Creative Talent masterclass series.
RADA
The Royal Academy of Dramatic Arts (RADA) is dedicated to world-leading training in the dramatic arts, offering vocational training for actors, stage managers, designers and technical stagecraft specialists.
Now in its eleventh year, the Principal Partnership between Warner Bros. and RADA was originally the catalyst for embedding film training within RADA's classical curriculum. For the last six years, Warner Bros. has also provided financial assistance through scholarships.
Universities
WBCT provides annual scholarships to students at Glasgow Caledonian University, IADT, the National Film and Television School, Ravensbourne and the University of Hertfordshire.
Warner Bros. support students studying a range of film, TV, theatre and games related degrees at both undergraduate and postgraduate levels.
Apprenticeships
Apprenticeships combine on-the-job training with gaining relevant qualifications. Warner Bros. Creative Talent offers six apprenticeships at Warner Bros. Studios Leavesden and WBTVPUK. These apprenticeships vary from production assistant to set lighting apprentice.
Production Placements: ScreenSkills
We support a number of production trainees through ScreenSkills. ScreenSkills works with the UK's screen-based creative industries to develop skills and talent from classroom to boardroom, with placements provided through their Trainee Finder scheme.
Warner Bros. has provided placements on several notable productions, including Fantastic Beasts: The Crimes of Grindelwald, Fantastic Beasts and Where to Find Them, Justice League, Ready Player One and Wonder Woman.
Industry Partners:
AMPAS
The Academy of Motion Picture Arts and Sciences is a professional honorary organization with the stated goal of advancing the arts and sciences of motion pictures.
AMPAS generously invites people supported by WBCT to each of its film screenings, providing opportunities to see a wide variety of films and network with esteemed filmmakers. AMPAS also collaborate with WBCT by co-hosting panel discussions with Academy Members that have focussed on casting, composing and screenwriting.
Chickenshed
Chickenshed is an inclusive theatre company who create theatre for all ages and run successful outreach projects, education courses and membership programmes throughout the year. They create performances for all ages and runs successful outreach projects and education courses throughout the year.
Over the past five years, WBCT has supported 125 people aged 14-25 through Young Creators, a programme which, through workshops and talks, offers a practical insight into the following areas: Creative Delivery; Directing; Writing; Devising; Children's and Youth Theatre Direction; Lighting; Music Technology & Sound; Creative Composition & Musicianship; Dance & Choreography; Performances to Children; Wardrobe & Costume; Stage Management and Theatre Make-up.
Into Film
Into Film, supported by the BFI, gives every child and young person aged 5 to 19 in the UK the chance to experience film creatively.
WB supports the Into Film Awards, the Into Film Festival and collaborates on education packs for schools and access to press junkets for young reporters.